We (Rowan & Heath) met through Startup Weekend New Zealand where we volunteer to inspire and educate aspiring entrepreneurs to turn their ideas into successful businesses. Since July 2013 we have been working with Telecom Digital Ventures to drive a disruptive programme of product & service innovation within Telecom New Zealand.  This has been the foundation for our engagement with other corporate clients.
---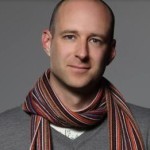 Rowan is a lover of startups and entrepreneurship. He has worked with hundreds of founders and ideas and is never more excited than when he is with passionate people creating something new. He has done this from all sides of the table as a facilitator, entrepreneur, investor, advisor and consultant in New Zealand and overseas.
Rowan is one of New Zealand's leading and most experienced practitioners of Lean Startup, having applied the core principles of Lean Startup to hundreds of startups as a facilitator, entrepreneur, investor, advisor and consultant. He also has deep experience and connections in the broader national and international digital startup space. Rowan consults to established businesses to employ startup thinking to propel their innovation and has developed and battle tested tools for applying cutting edge startup ideas in a corporate setting.
Relevant experience:
Director and co-founder of Startup Weekend New Zealand – Establishing Startup Weekend in New Zealand, an organisation that has so far delivered leading edge innovation events across New Zealand. Currently over fifteen hundred participants through the programme.
Startup Weekend Global Facilitator – Facilitating Lean Startup and startup innovation throughout NZ and the Asia Pacific/Middle East region
Lean Startup Innovator – Inventor of the Social Lean Canvas (Lean Canvas for social enterprise)
Startup Advisor & Mentor – Working with numerous startups both through formal engagement as well as through Lightning Lab and ecentre (Massey University's Auckland-based high tech incubator)
Early stage investor – Selection, due diligence, investment and ongoing advisory to high potential startups
Currently advising New Zealand Post and The Ākina Foundation.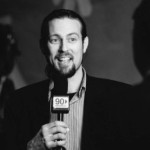 Heath puts together deals between businesses, customers, business partners, entrepreneurs and investors. Once a techie, he moved to 'the dark side' in Marketing and Sales while in San Francisco and then at Endace, and has loved the customer engagement role ever since, both in New Zealand and abroad.
Heath is on a mission to commercialise kiwi technologies internationally to create jobs and wealth in New Zealand. Having done Business Development, Sales and Marketing for technology startups in San Francisco, Central Europe, Auckland and Tokyo, he's built up and brought home millions in bacon (gross margin $) for the teams he's worked with. Heath's main New Zealand experience was with Endace, driving global product marketing and growing annual revenues from US$4m to US$17m over 2 years while keeping gross margins at circa 80%. He then started Australia sales for Endace and won Telstra as a multi-million US dollar client, propelling the development of Endace's new network appliances. (Endace was recently acquired by Emulex Corporation for ~USD120m.)
Heath is currently the Global Sales Manager and Board Observer / Strategic Advisor at StretchSense, advises The Skills Organisation and New Zealand Post, and invests in startups via FK Angels. He also acts as a mentor for Lean Startup business development and customer engagement at Startup Weekend Auckland, ecentre, Auckland University's Spark challenge and the Lightning Lab accelerator programmes.
He holds a Bachelor of Management Studies (Honours) from the University of Waikato and a postgraduate Certificate (Distinction) in Project Management from UC Berkeley extension.